CulturalGestalt ™



Diversity, Equity, and Inclusion (DEI)
Organizations today face a dilemma when it comes to inclusion.

Leaders are being held more accountable than ever for creating an inclusive environment.
However, scientific research makes it clear that people become more exclusionary when they come to power.
So, how can leaders resolve these two competing forces?
By understanding what DEI really means to you and others, and applying the principles we have researched with your teams!
Here's an engaging, 3-minute video that defines the feelings of diverse people in companies today (courtesy of Accenture) –
https://www.youtube.com/watch?v=2g88Ju6nkcg&feature=youtu.be
While diversity can present a number of challenges within organizations, it's important to also recognize and emphasize the overwhelming benefits it creates.
According to an article by Deloitte:
"Diversity and inclusion is not an HR strategy…it is a Business strategy. Research also shows that teams that operate in an inclusive culture outperform their peers by a staggering 80 percent."
At its best, diversity is indeed a business strategy that has been shown to increase an organization's ability to achieve better bottom-line performance and sustain its growth and prosperity.
It's most effective when it's focused on increasing opportunity for personal and organizational achievement – not on inaccurate beliefs about legalities, obligations, and rules.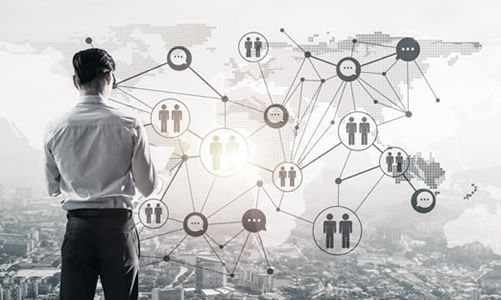 Challenges of Diversity in the Workplace
Below is a list of four common workplace challenges employees face regarding diversity and diversity training in the workplace -
I. Ethnic and Cultural Differences
Although the United States is predominantly white, the racial spectrum is changing each year as more people emigrate to the country from around the world.
According to the most recent data from the U.S. Census Bureau, the racial breakdown of the U.S.'s population, which consists of more than 325 million people, consists of:
76.9% of people who self-identify as white (61.3% of people self-identify as "white alone, not Hispanic or Latino");

17.8% who self-identify as Hispanic or Latino;

13.3% of people who self-identify as black or African-American;

5.7% of people who self-identify as Asian;

2.6% of people who self-identify as two or more races;

1.3% of people who self-identify as American Indian or Alaska Native; and

0.2% of people who self-identify as Native Hawaiian and Other Pacific Islander alone.
Unfortunately, there are some individuals who harbor unfair prejudices against people who are different from them in some way — whether it's racial, faith, age, or other. These intolerances cannot, and must not, be accepted in a professional work environment.
II. Differences in Language and Communication
Embracing diversity can be more difficult when there are differences in language and communication. Although the most commonly spoken language in the United States is English, the number of people speaking other languages is increasing.
According to data from the 2016 American Community Survey (ACS) from the U.S. Census Bureau, one in five U.S. residents speaks a foreign language, estimating that more than 65 million people are speaking a language other than English. This is an increase of 1.9% over the past decade.
III. Generational and Age Differences
Each year, new workers are entering the workforce while others are retiring. This denotes a huge shift in the workforce, often resulting in showcasing key distinctions between the different generations, as well as different perceptions among each group.
Based on 2016 ACS study data, the U.S. population is broken down into the following age groups:
25.5% are age 19 or younger;

27.1% are ages 20-39;

26.1% are ages 40-59;

17.6% are ages 60-79; and

3.7% are age 80 or older.
According to research from a recent poll by the Pew Research Center (PRC), Millenials are better educated than their Silent Generation, as well as Baby Boomer, and Generation X counterparts. They're also:
Less likely to be married,

Less likely to have served in the military, and

More likely to have grown up in metropolitan areas.
IV. Respecting and Accepting the Differences of Others
A particular issue that arises in workplaces is dealing with social or cultural differences. Part of this may stem from a lack of understanding or respect.
Examples of this can include refusal by an employer or manager to allow an employee observe their faith by taking time off for any faith-related holidays, or discrimination against a gay or lesbian employee because the manager or another employee disagrees with their lifestyle.
Solutions for Diversity-Related Workplace Challenges
Some of the ways business leaders can help to create solutions include:
I. Identifying & Defining Existing Issues Within the Workplace
This may seem obvious - the first step to handling any diversity issues in the workplace is to first clearly identify what they are. While the goal of creating an environment of acceptance and equal opportunity for everyone is important, organizational leaders are better able to determine what changes need to be made to address them effectively.
II. Developing, Communicating, and Adhering to Organizational Policies
One way of dealing with some of the issues that stem from diversity in the workplace is to review existing company policies, training & onboarding, and implement new practices that are relevant to the specific issues. This can help leaders to establish a culture of acceptance within an organization.
III. Providing Employee Diversity Training Relating to Those Issues
Diversity training can benefit an organization in a number of ways, including increasing productivity, retention, and engagement. Trainings can be offered as stand-alone programs or the lessons from them can be integrated into other initiatives.
IV. Holding People Accountable for Their Actions
As with any policy, non-compliance with diversity policies by employees or managers needs to be addressed quickly and efficiently. As such, part of this process means providing potential victims of sexual harassment, prejudices, and discrimination a channel through which to report abuses without fear of retribution.
Regardless of how people personally feel about working with others who differ from them in some way, a workplace is a professional environment and needs to be treated as such by everyone regardless of rank or title.
Interested in learning more?
At RESONATE, we support organizations to facilitate D&I change by applying the principles we developed called CulturalGestalt ™
By embracing diversity in teams, this leads to better ideas and to measurably greater business results.
Visit this page for your free D&I Assessment.
Contact us to debrief your assessment, and to learn more about our work at 415.877.4180.
Cesar Viana Teague is a Performance Consultant based in San Francisco.
He gets results for multicultural leaders & teams globally in the areas of:
Strategic Planning, Onboarding, Team Building, Sales Enablement, Leadership and Presentation Skills. He also collaborates with his wife & partner at Haiku Films Nancy Mabel Valdiviezo, on creating videos and business documentaries.



Aberdeen research shows that companies with a strong sales enablement focus generate a 32% higher team sales quota attainment.
These organizations also generate a 23% higher conversion rate. For these reasons, sales enablement has become a critical function in sales organizations.
However, all is not fine and dandy!
According to Accenture in 'Selling in the Age of Distraction'…
55% of sales reps found that using their company's sales tools became more of an obstacle than a facilitator of sales performance.
Also, 59% reported that they had too many sales tools, leaving sales reps to spend just 36% of their time actually selling, according to CSO Insights.
In terms of revenue…existing customers continue to account for, on average, 70.1% of a company's revenues.
Per CSO Insight's 2018 Sales Performance Study, over half of respondents reported needing improvement or major redesign in the abilities which drive expansion.
Even though 70% or more renew, there was not a strong ability to expand business in existing customer accounts… with key gaps noted in penetrating new business units and in cross-selling/upselling.
Balancing the time between selling to new accounts and existing accounts remains challenging. Apparently, it's not about spending more time with existing accounts either.
What did have a positive relationship & impact?
Strong Account Planning and the ability to drive customer loyalty (a common customer experience objective).
Drilling down into those relationships, the study also found specific practices that were linked to higher win rates…
A notable example was the ability to provide clients with Perspectives and Insights, one of the key expectations that today's B2B buyers have of their salespeople. (Even Forrester mentioned how 74% of execs awarded deals to those that 'defined the vision'.)
Phew!
With all this feedback and information…
How can we now improve the sales enablement function to better support sales teams?
It's a great idea to move to the sidelines, observe what's really happening, and ask these key questions:
Which tools are actually effective and being used productively to support the team, and which do we need to remove? (Less is More)
How can we increase the sharing of buyer concerns, objections, and the buying process between sales team members in the field and the marketing team? (To better clarify the Customer's Journey)
What's the best way to support the Sales Managers with coaching their team members on a regular basis? (Especially on helping them with developing New Perspectives & Insights)
Which sales & marketing materials do we need to prioritize and include during first week onboarding boot camps, and which should spread out over the next 30, 60 & 90 days? (Minimizing "fire-hosing" to Improve Retention and Use)
And finally…How are we objectively measuring success in these areas and how often?
I believe these questions are a good starting point for clarifying next steps in your sales enablement strategy.
Let's focus our efforts on making this all possible…and have some fun implementing it along the way!
What do you think?
(Cesar Viana Teague is a Trainer & Coach based in San Francisco. He enjoys skiing in most conditions. He gets results for multicultural leaders & teams globally in the areas of Strategic Sales Planning, Sales Enablement, Leadership and Presentation skills. To learn more, connect on LinkedIn and send a note.)


For immediate assistance, book a calendar time to discuss your requirements and plans here:

www.calendly.com/coachcesar/intro-call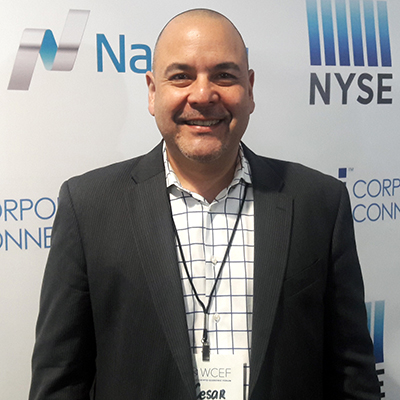 We look forward to supporting you in your own Messaging for Results!